HOT WATER HIGH-PRESSURE CLEANERS
With hot water, high-pressure cleaners clean even better with the same amount of pressure, Kärcher machines impress with the highest level of usage comfort and the most up-to-date technology.
SPECIAL CLASS
Hot water special class – for exhaust-free operation When exhaust gases are to be avoided or prohibited: the special class with electric heating is used in hygiene areas, hospitals, canteen kitchens or public baths.
HIGH PRESSURE WASHER HDS-E 3.3/25-4 M Ef 24 kW
The HDS-E 3.3/25-4 M Ef with electric boiler is for use where exhaust gases need to be avoided. It is efficient and eco-friendly thanks to the innovative boiler insulation and eco!efficiency mode.
The innovative EASY!Force high-pressure gun is among the many special features of our electrically heated HDS-E 3.3/25-4 M Ef hot water high-pressure cleaner; it uses the recoil force of the high-pressure jet, thereby reducing the holding force for the operator to zero. And the EASY!Lock quick-release fasteners also increase the convenience of the machine: these allow set-up and dismantling to be done in no time – five times faster than with conventional screw connections – but are just as durable and robust. This high level of convenience is accompanied by the very high power and impressive energy efficiency of the machine. With a heating output of 24 kW, it achieves work temperatures of 85°C – ideal for oily and greasy dirt. Thanks to the (optional) Servo Control, 70°C is even possible in continuous operation. New, highly effective boiler insulation reduces power consumption in stand-by mode by 40%, while the eco!efficiency mode switches the machine into very economical 60°C operation when extreme water temperatures are not required.
FEATURES AND BENEFITS
Particularly?? high work temperature???
Large water reservoir (max. 85°C). Up to 45°C in continuous operation under full load or 70°C with Servo Control.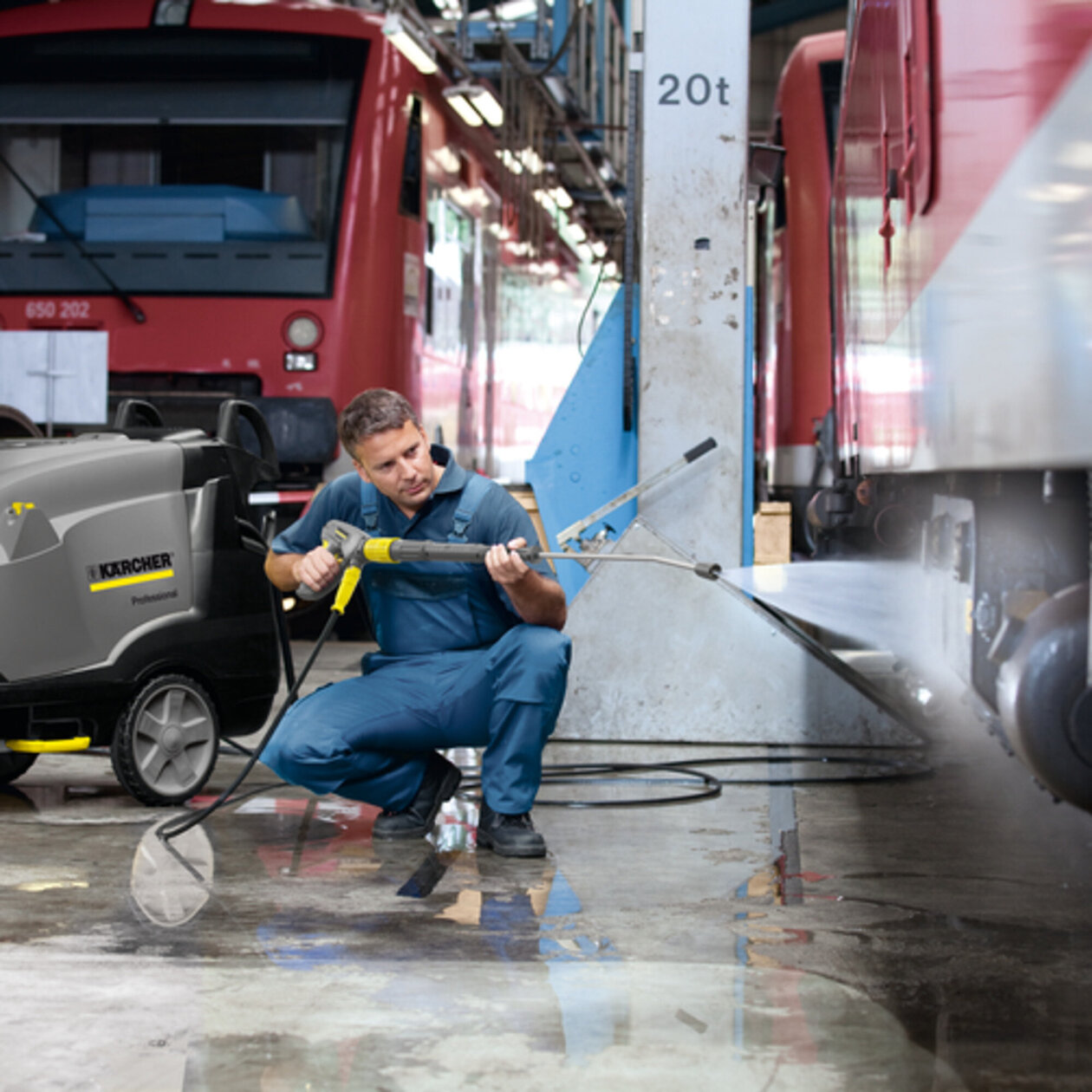 Mobility concept
"Jogger" design with large wheels and steering roller. For easy tilting when negotiating obstacles such as steps and kerbs.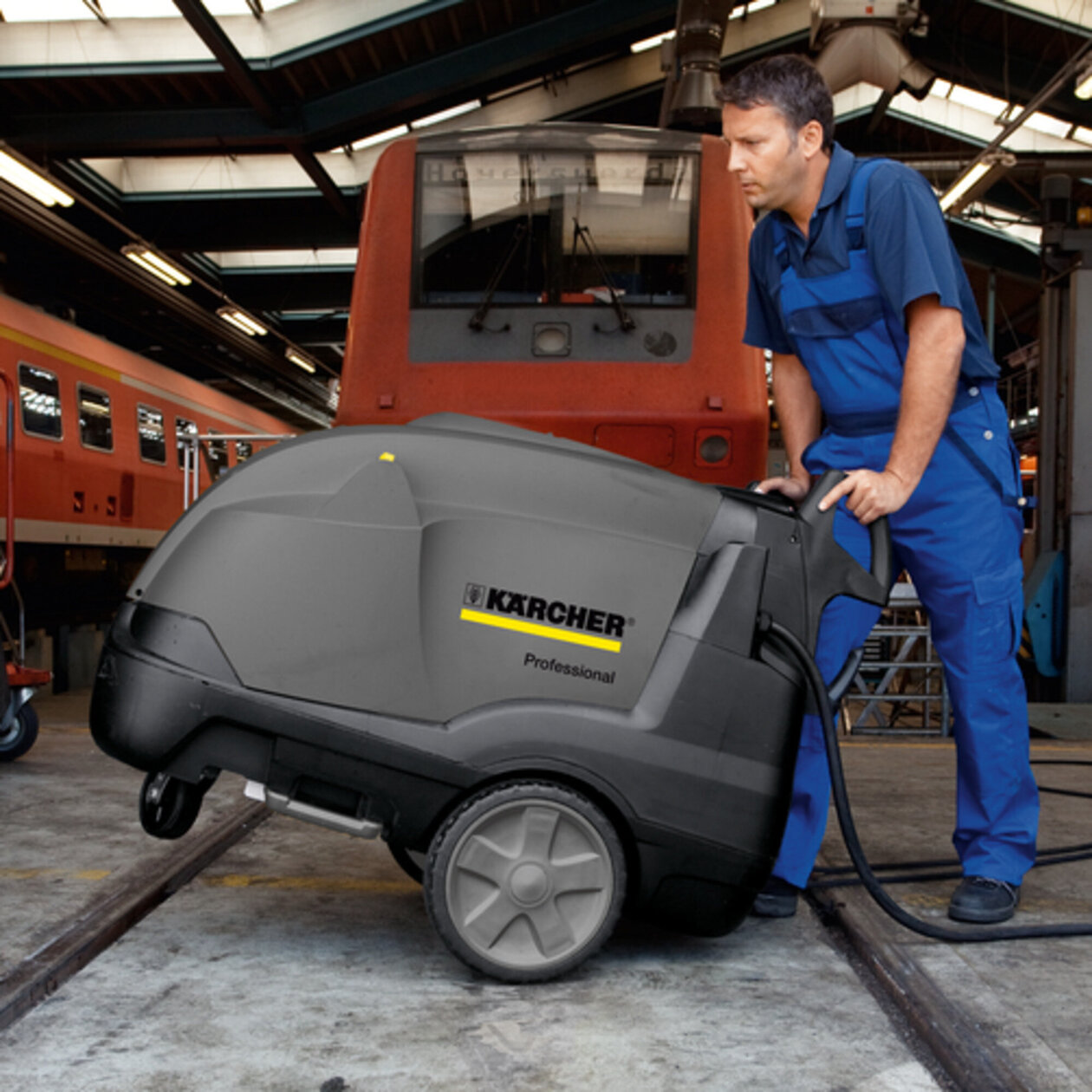 Highly energy efficient, for high cost savings
Highly effective insulating material saves up to 40% energy in stand-by mode. Unique eco!efficiency mode.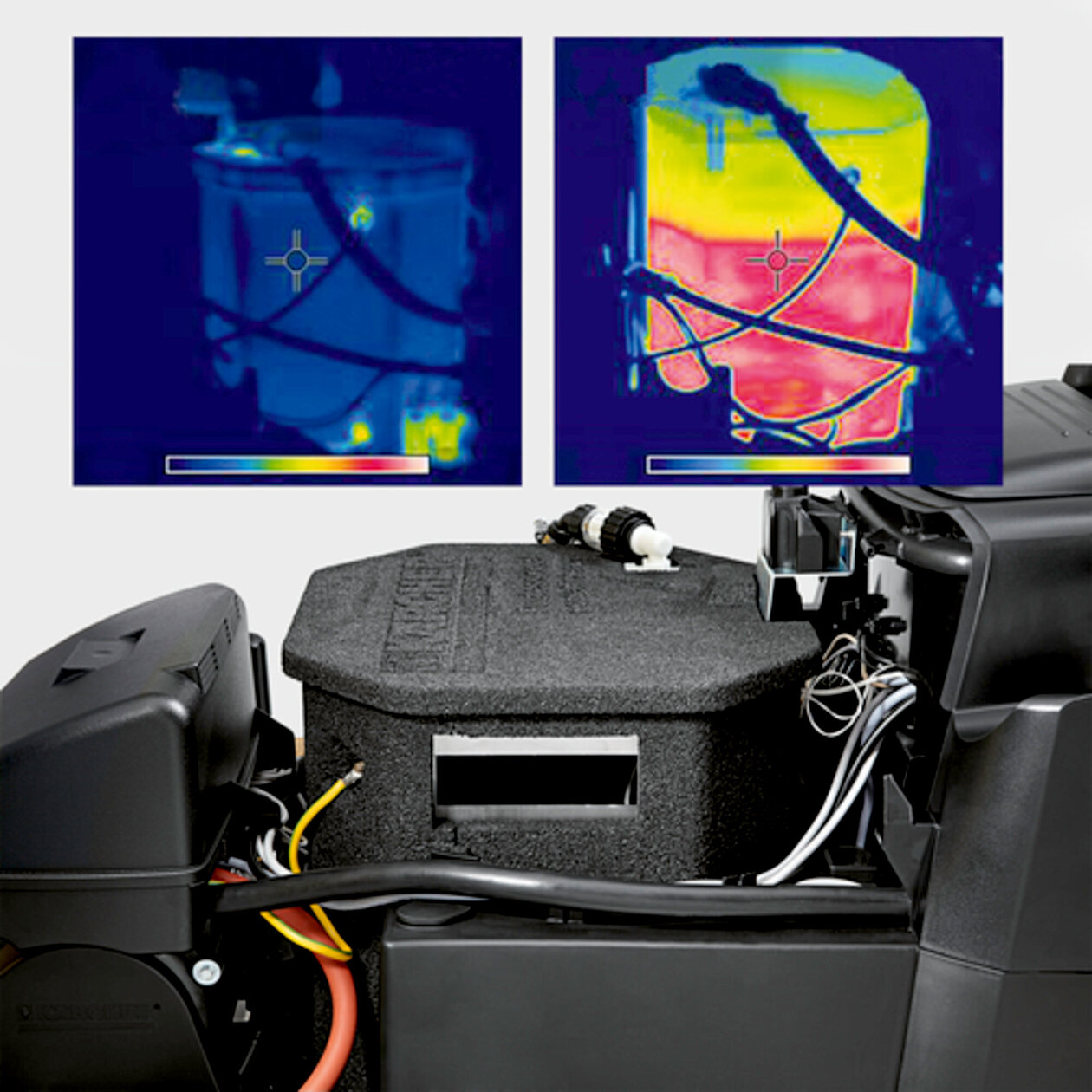 Equipment

Spray gun,

EASY!Force

Advanced
High-pressure hose, 15 m
Spray lance, 1050 mm
Power nozzle
Zero-emissions electric heater
Control panel with display light
Pressure cut-off
Two detergent tanks