HOT WATER HIGH-PRESSURE CLEANERS
With hot water, high-pressure cleaners clean even better with the same amount of pressure, Kärcher machines impress with the highest level of usage comfort and the most up-to-date technology.
UPRIGHT CLASS
The upright class – mobility at its finest These powerful and robust machines stand out due to their manoeuvrability and easy transport. This makes the upright class an economical alternative for diverse workshops, small garages and cleaning service providers.
HIGH PRESSURE WASHER HDS 1.7/12 U Ed
Compact, professional upright hot water pressure washer that is lightweight and easy to transport.
The Kärcher HDS 1.7/12 U Ed is an entry-level upright hot water pressure washer designed for the professional market. Powerful, robust and incredibly maneuverable, this unit is compact, light, and easy to transport. The HDS upright features a holding clip for the spray lance, power cord storage, nozzle compartment, accessory storage and tank lock, and includes support points for horizontal transport and a step trough for tipping the unit. Includes an integrated detergent injector, adjustable push handles and easy-to-fill tanks for operator convenience.
FEATURES AND BENEFITS
Innovative upright design
Effortless transport over landings or stairs. Large wheels for unpaved surfaces.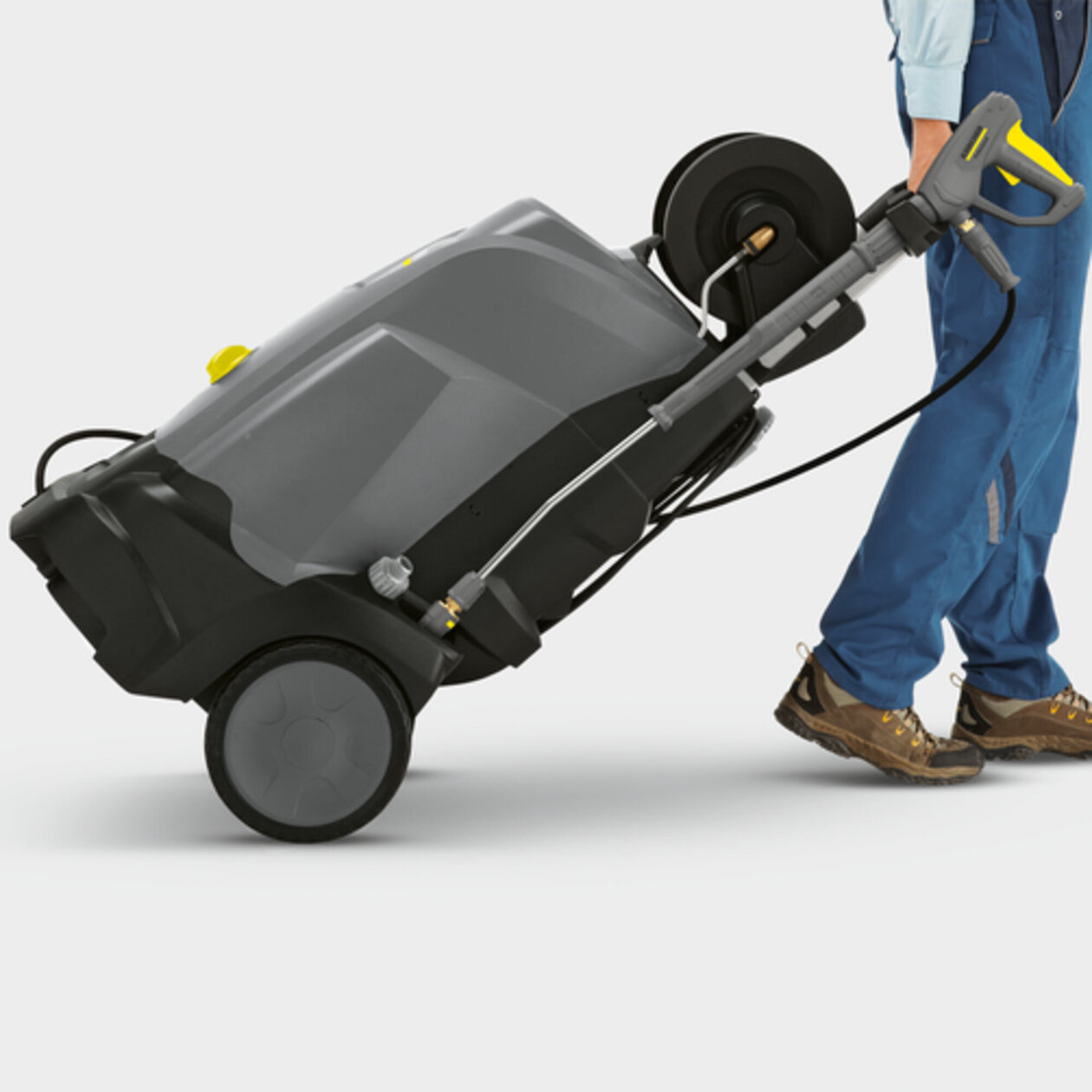 Water fine filter
Efficiently protects high-pressure pump against contamination. Easy to remove from outside.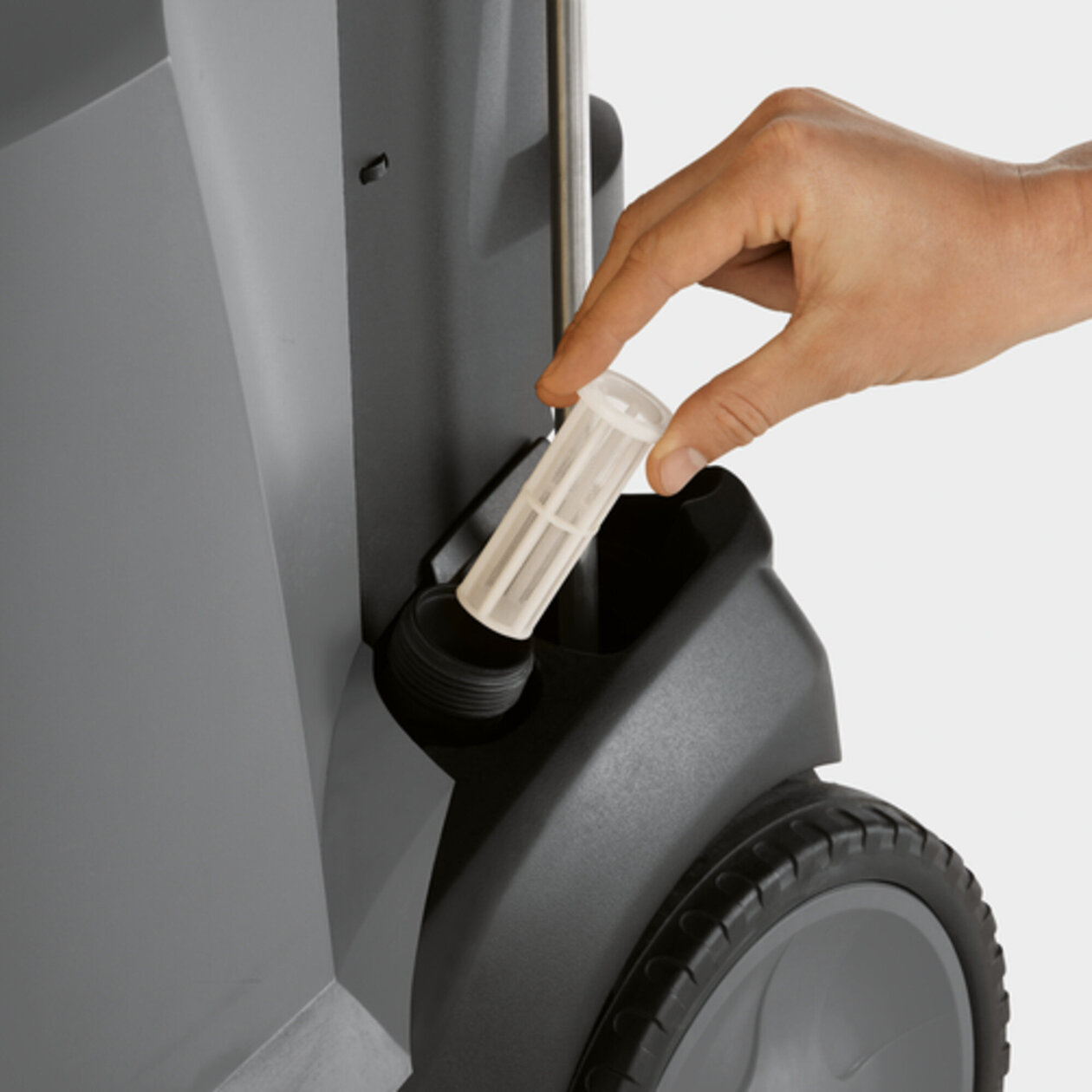 Compact design
Space-saving storage and transport Spill-proof pump and fuel tank for flat transport. Ideal for small service vehicles.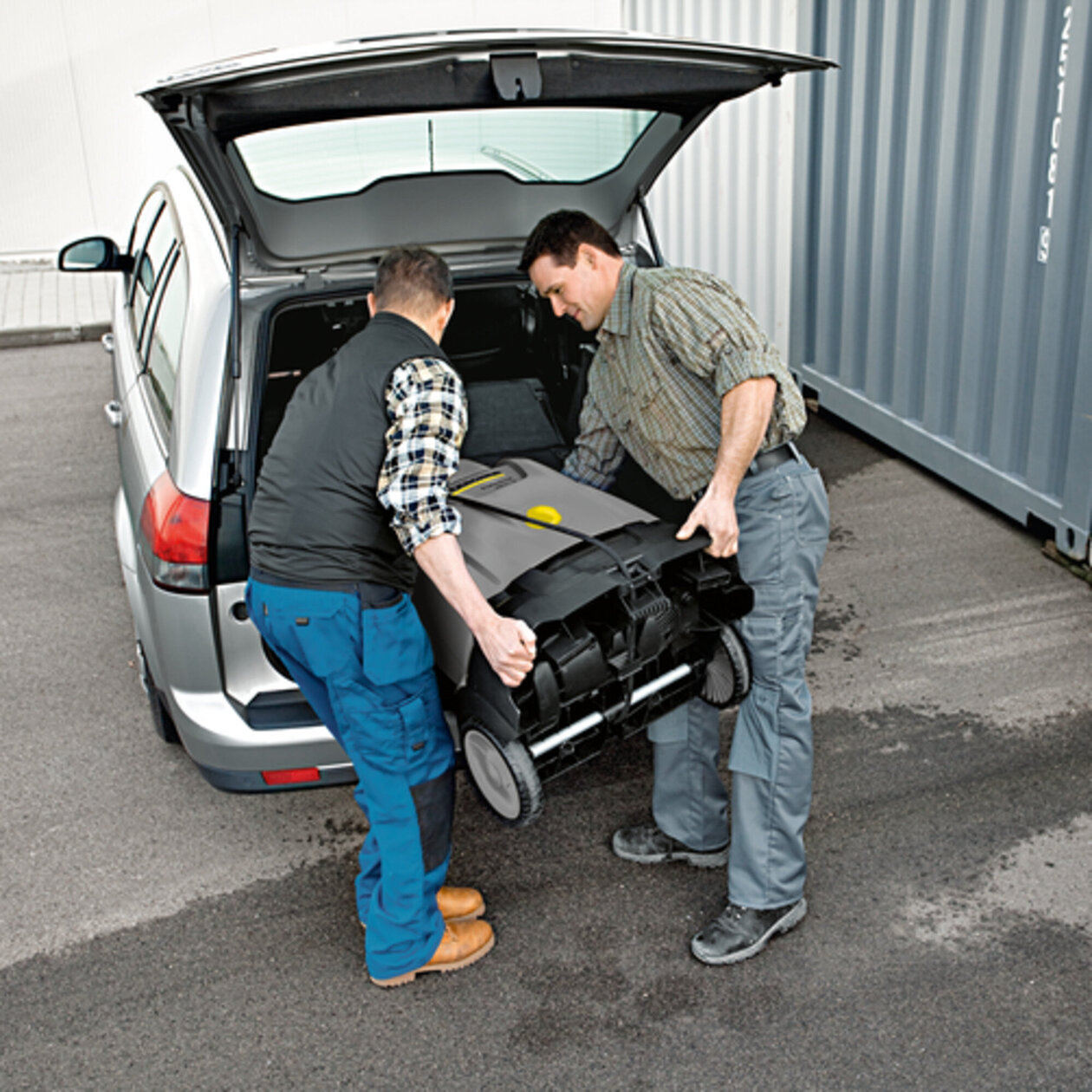 Equipment

Spray gun,

EASY!Force

Advanced
High-pressure hose, 10 m
Spray lance, 840 mm
Pressure cut-off